Maria +Malaescu
---
Location: Greater Manchester
Gender: Female
Age Category: Adult
Height: 162 cm
Eye Colour: Brown
Hair Colour: None (Bald)
Dress Size: 10
Facebook: Click To View
Instagram: Click To View

---
About
Wow, how should I start? I'm originally from Constantin Brancusi (the father of modern sculpture) hometown , Tirgu-jiu, Romania but I moved 4 years ago to the country of my dreams, United Kingdom .  
I was born in 1996 under the sign of Scorpio and spent most of my childhood over my grandma's village, a beautiful and well preserved traditional village, striving to become a inspiration to my generation (which I now am) and travel the world (what I've done thanks to Erasmus since I was 14).  I love the outdoors, spontaneous trips , traditional and modern art, classical music but also rock, jazz and folk – I'm passionate of everything I do and I love to meet new people and try new things . I love working with young people and I spent a lot of my time tutoring little ones .
In regards to my experience in this industry, I started randomly one day when Nicolas Cage ended up at my table in the restaurant where I worked (Bucharest, ASE University) complimented my beautiful smile and suggested to sign up for simple roles which terrible shy I DID! since then everything has changed I was accepted to "The Zero Theorem" cast, for me it seemed like a dream come true reality although my role was just to cross the street.
Also, another significant role was for an advertising campaign of Zara (Bucharest, Mega Mall).
And also I had a short role in Oh! Ramona – Netflix, a film made after a book written by one of my most beloved writers Andrei Ciobanu. Moreover in 2018 (London) I had a shooting in London for M&M's advertising flyers and other beautiful projects!
There are so many say but I will stop here and I hope my journey will continues thanks to you!
---
Gallery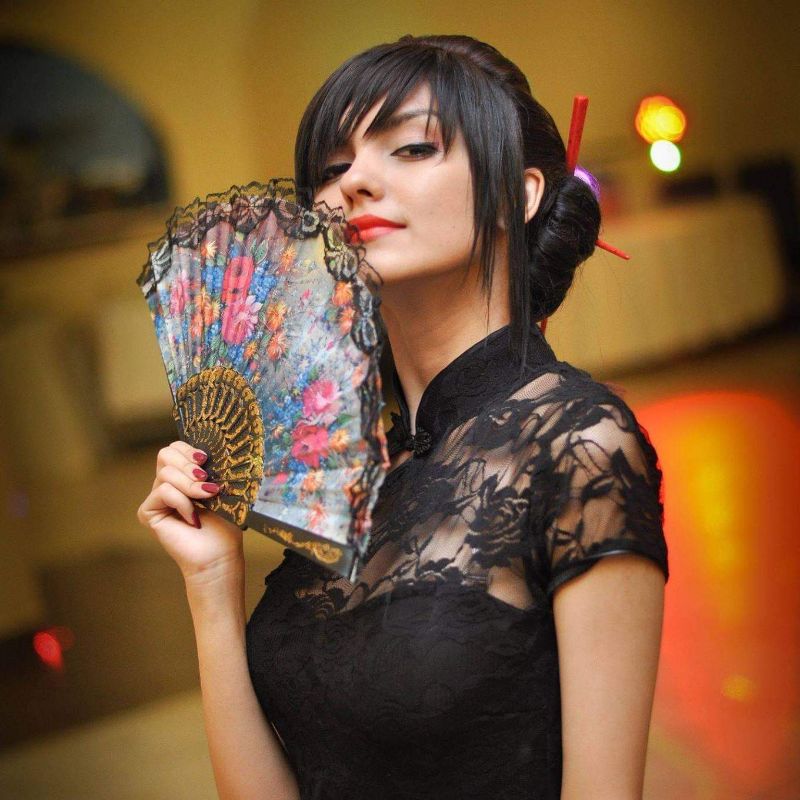 ---
Contact